Regular price
Sale price
$35.00
Unit price
per
Sale
Sold out
35g of Dried Whole Fruiting Body Reishi Functional Mushrooms. Grown on 100% Organic Substrate in Nashville, TN.

Boost immune system:
Reishi mushrooms have been used in traditional medicine for their immune-boosting properties. They contain bioactive compounds that help stimulate the immune system, supporting the body's natural defense against illnesses and infections.

Reduce inflammation:
Reishi mushrooms have potent anti-inflammatory properties. They can help reduce inflammation in the body, which is often associated with chronic diseases such as arthritis, heart disease, and certain types of cancer.

Support cardiovascular health:
Reishi mushrooms have been shown to have cardiovascular benefits. They can help lower blood pressure, improve blood circulation, and reduce cholesterol levels, which are all important factors in maintaining a healthy heart.

Enhance stress relief and sleep:
Reishi mushrooms are known for their adaptogenic properties, meaning they can help the body adapt to stress and promote relaxation. They have calming effects on the nervous system, aiding in better sleep quality and reducing anxiety and fatigue.
View full details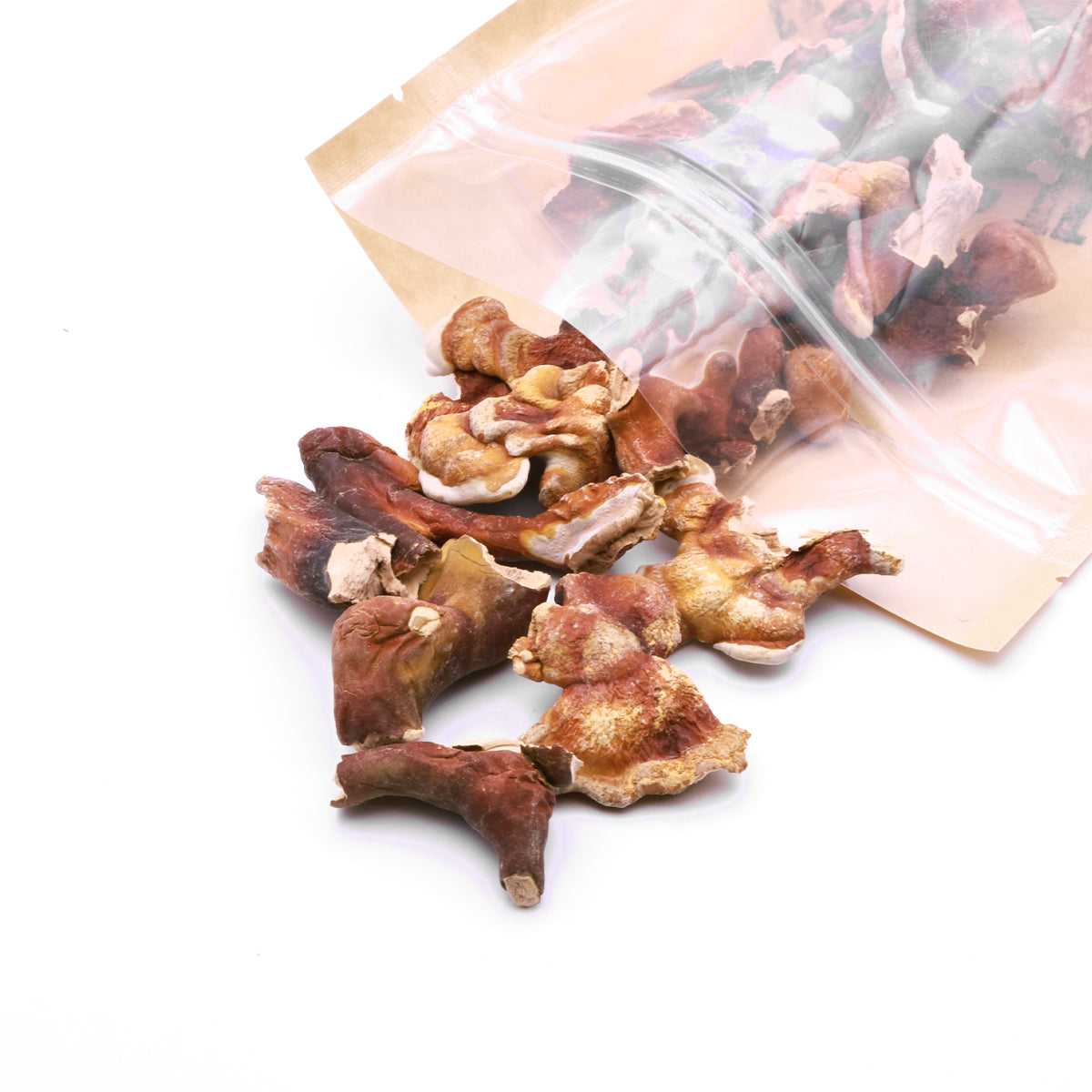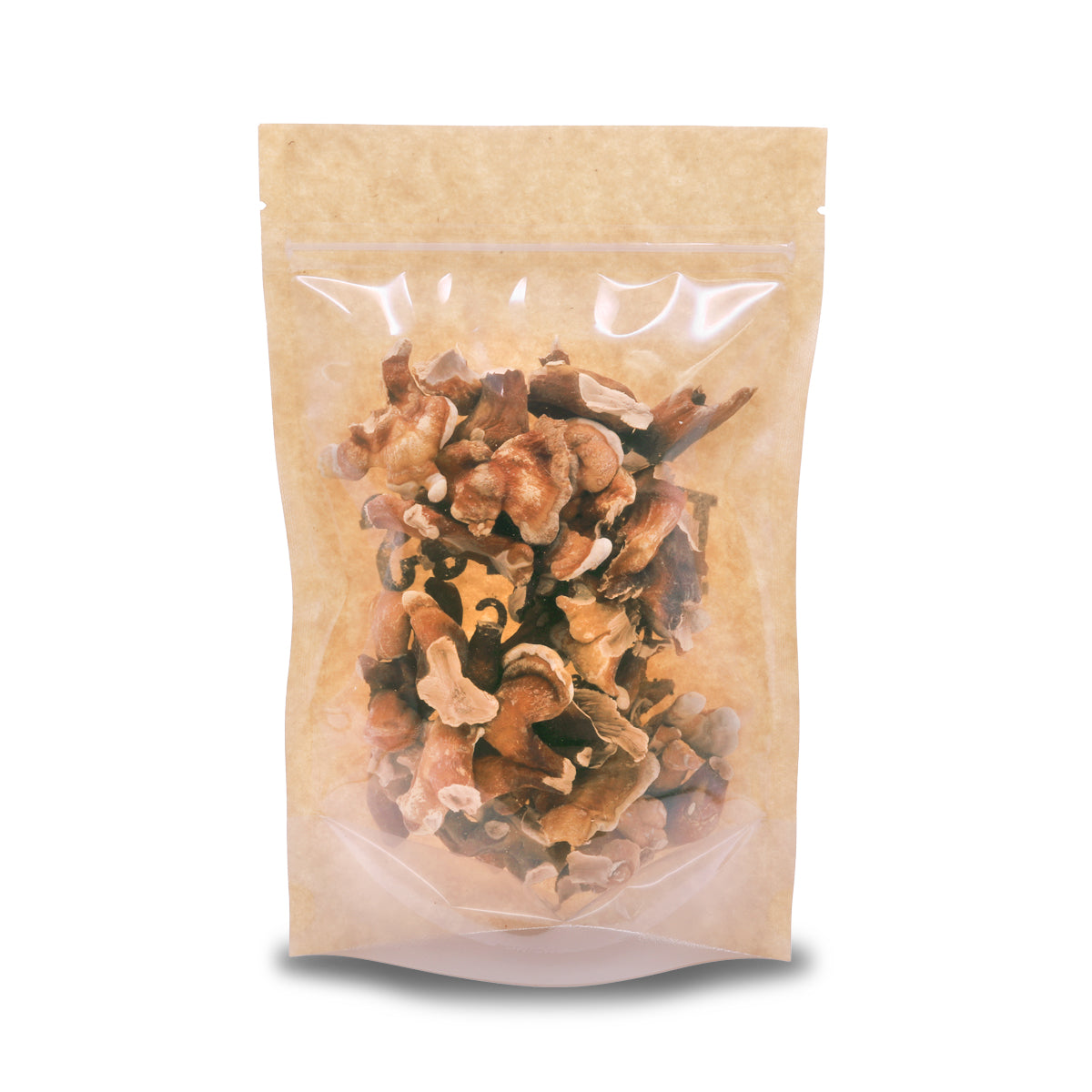 Brewing Instructions
Brewing method 10 parts water to one part dry mushroom, fruiting body. We recommend weighing in grams for precision.For a light brew, and break Fruiting Bodies into small pieces and brew with hot tea water. Steep for at least 20 minutes strain and serve.
For a strong brew boil water, then reduce to a simmer add Fungus Ranch Dry Fruiting Bodies and cover with lid and simmer ensuring the temperature does not exceed 170°F any higher than this and your beneficial compounds will denature.